Hot Tamale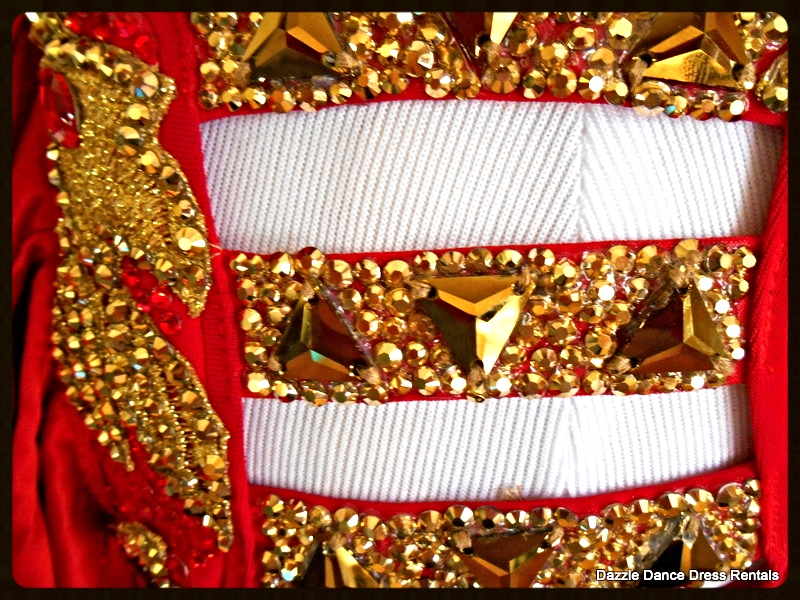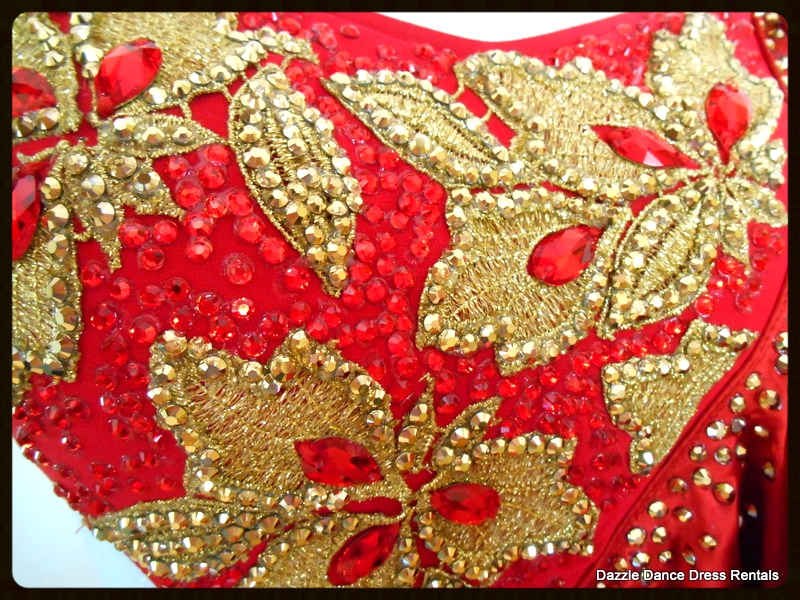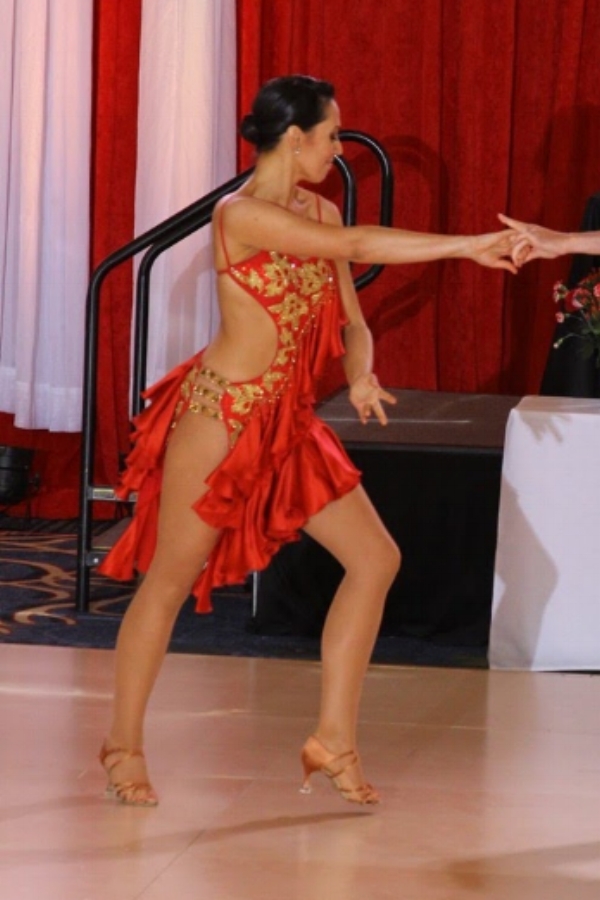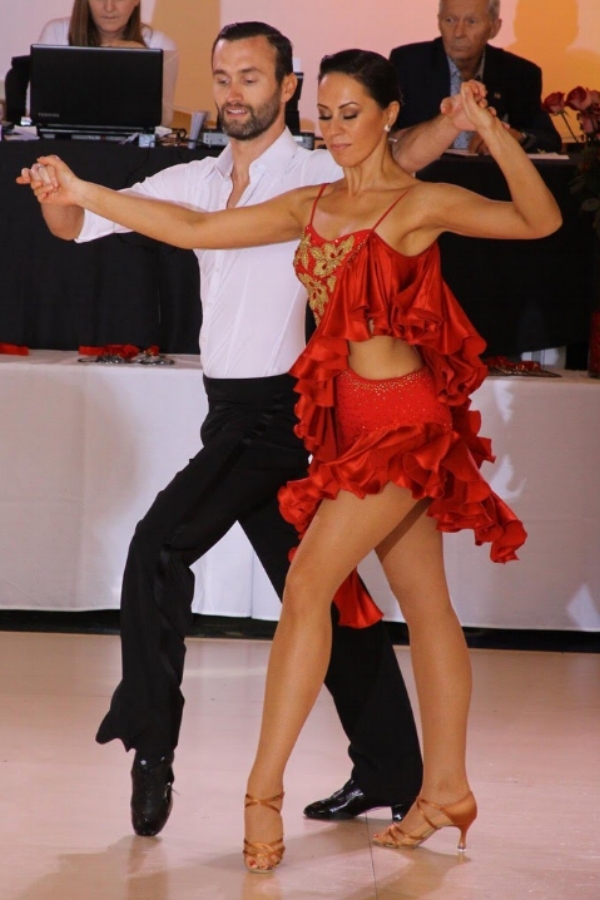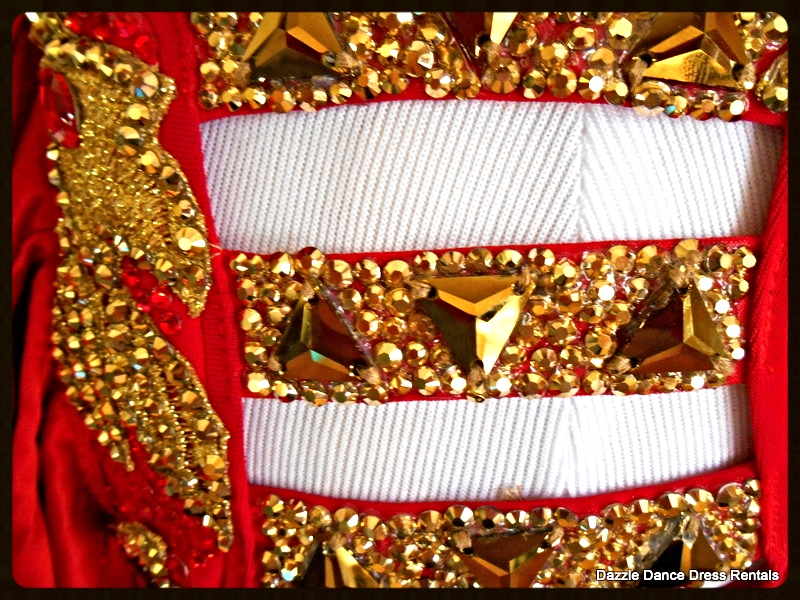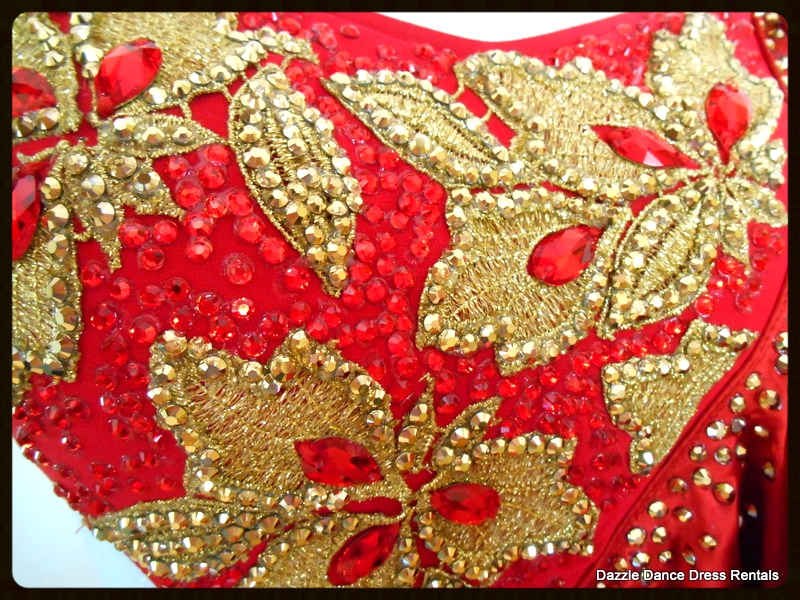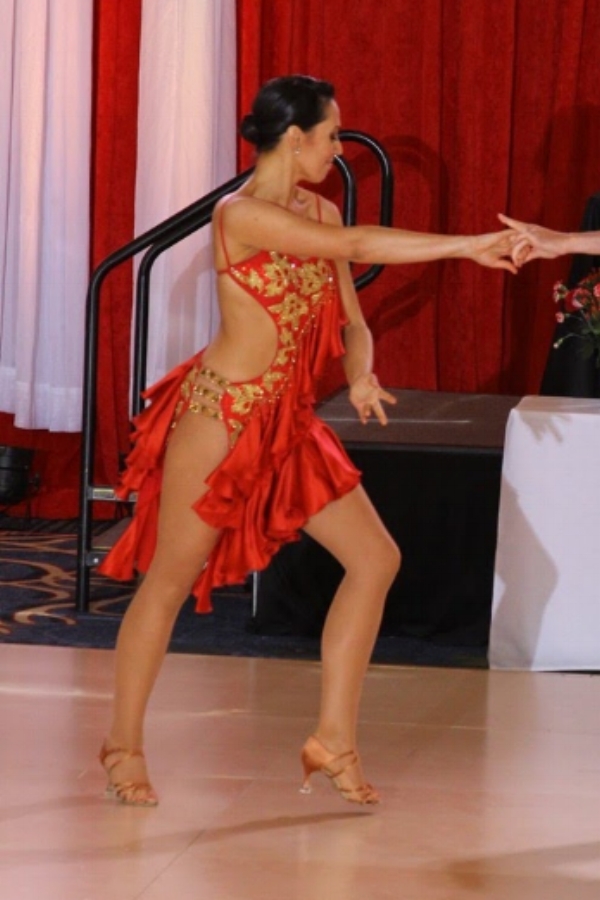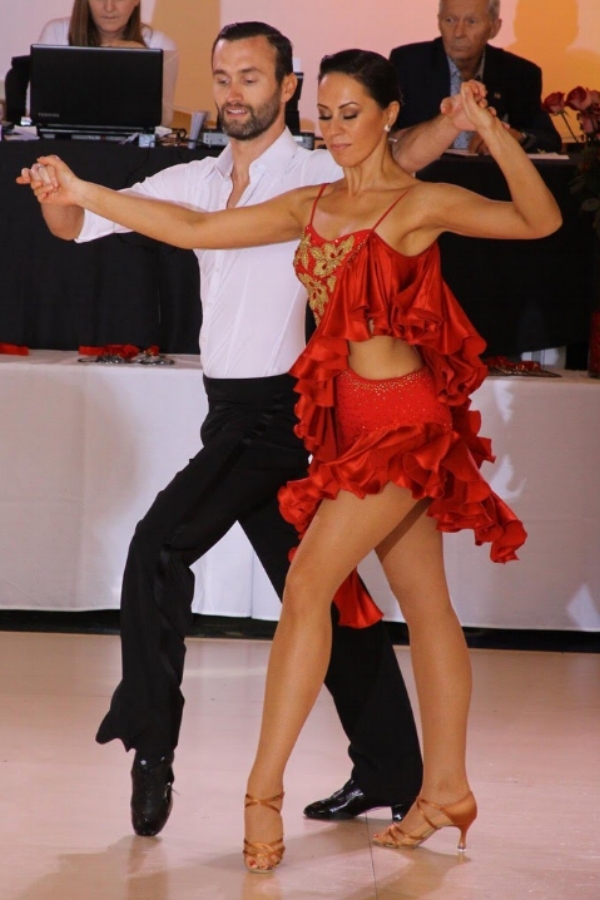 Hot Tamale
Red hot Dore' Designs Rhythm/Latin dress! With an open right hip, a flowing satin skirt and drape, and an amazing amount of Swarovski aurum rhinestones over gold appliques, this dress is a knock out! Full bodysuit and cups to a max C.
Fits sizes 0-2-4
No accessories.
Purchase Price: $1950
Click on photos for larger images.
Scroll down to see dress calendar and to book your reservation online.
Searching Availability...