Emerald Isle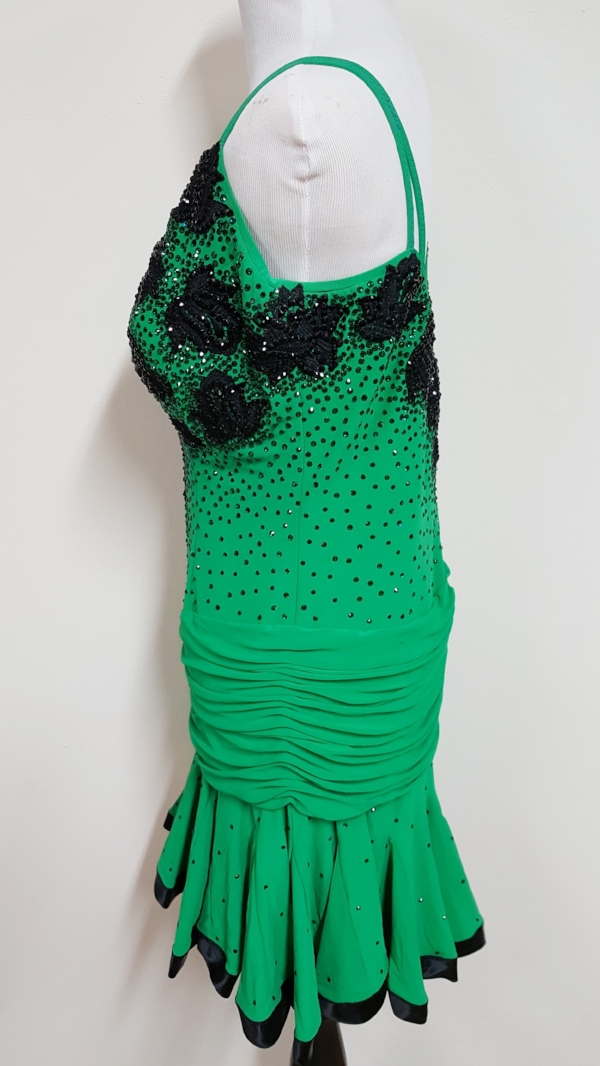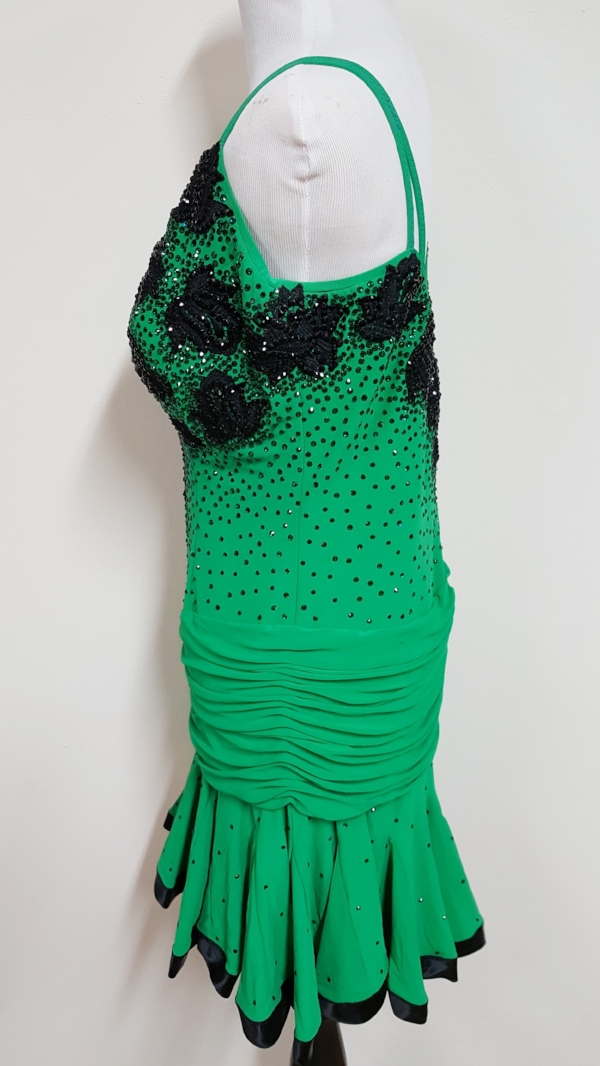 Emerald Isle
Dore' Designs rhythm/latin dress in green with black applique' accents. Plunge neckline and spaghetti straps, accented with jet and green Swarovski rhinestones to a ruched hipline. Full swing skirt with a black hemline accent. Full bodysuit with cups to a D+.
Fits sizes 10-12-14
Includes matching stoned armbands.
Purchase price $2400
Click photos for larger images.
Scroll down to see dress calendar and to book your reservation online.
Searching Availability...
Event/competition rentals:
Price listed above for 1-5 days. Each additional day is $20/day paid in advance. Plus shipping.
Full payment is due at time of reservation. Any reservations that do not complete payment are automatically cancelled after 24 hours. Please contact us if you are having payment issues.
All dresses require a $150 refundable security deposit, payable at checkout, and refunded when the dress is returned. Late return fees and damage fees will be automatically deducted from the security deposit.
Your start date is the day that the dress arrives. Please choose a start date 1-2 days before you need to wear the dress or are leaving for your event. Additional days beyond the 5 allotted are $20 per day per dress and collected in advance. Keeping the dress beyond your return date will result in a $50 fee per day.
Cancellations made within 21 days of the start date are not refundable. Cancellations greater than 21 days incur a charge of 25% of the rental fee. Security deposit and unused shipping are refundable.
If you are in possession of a dress from a try on and are keeping it for your event with our approval, payment is due immediately and subject to $10 per day, per dress late fee until payment is received. This will be deducted from the security deposit if unpaid.
Please return ship on or before the return ship date specified to avoid late fees and assure that other clients receive their dresses on time.
*Late fee of $50 per day, per dress, applies to late returns. Late fees strictly enforced and deducted from security deposit.*