Daffodil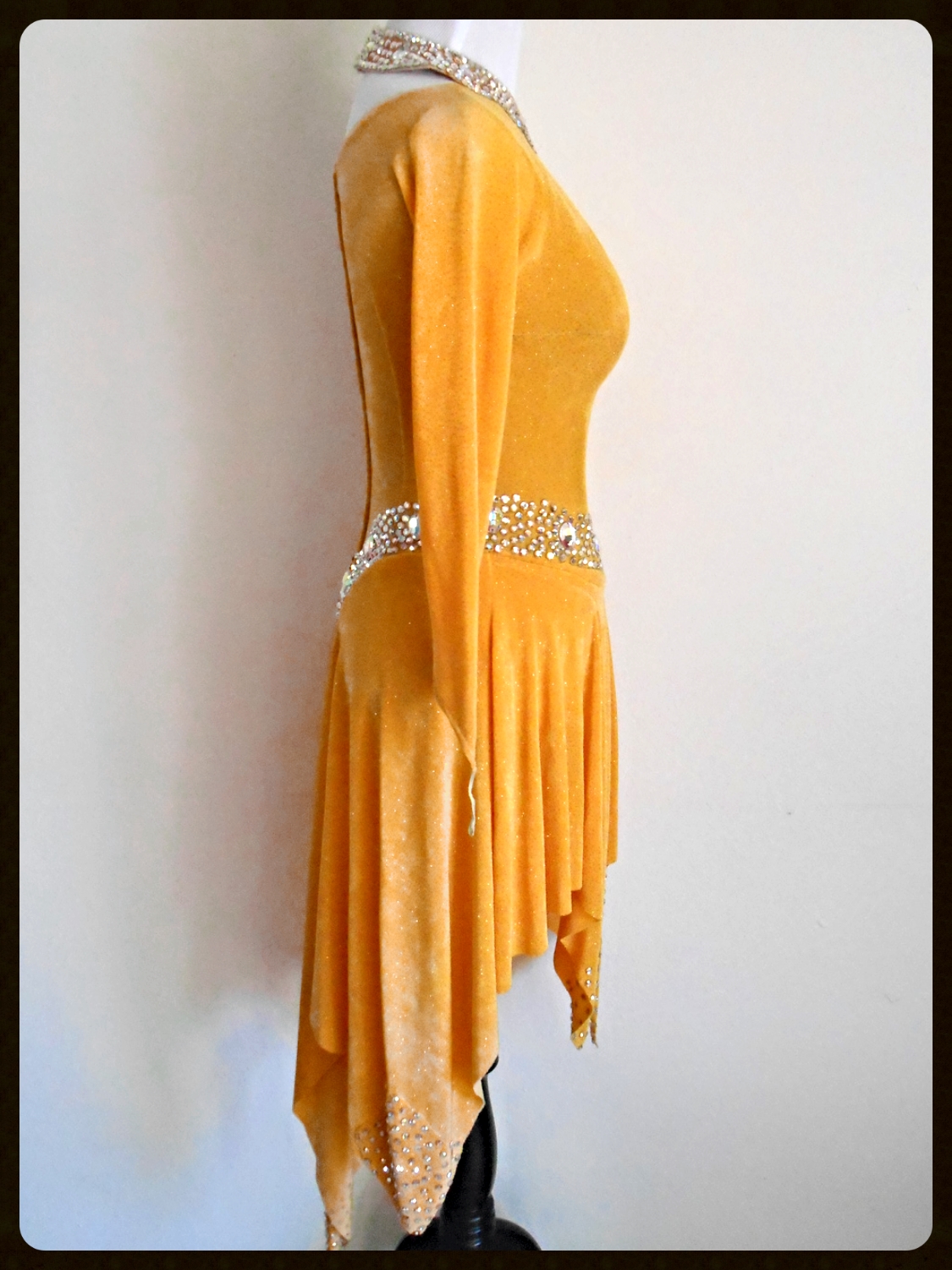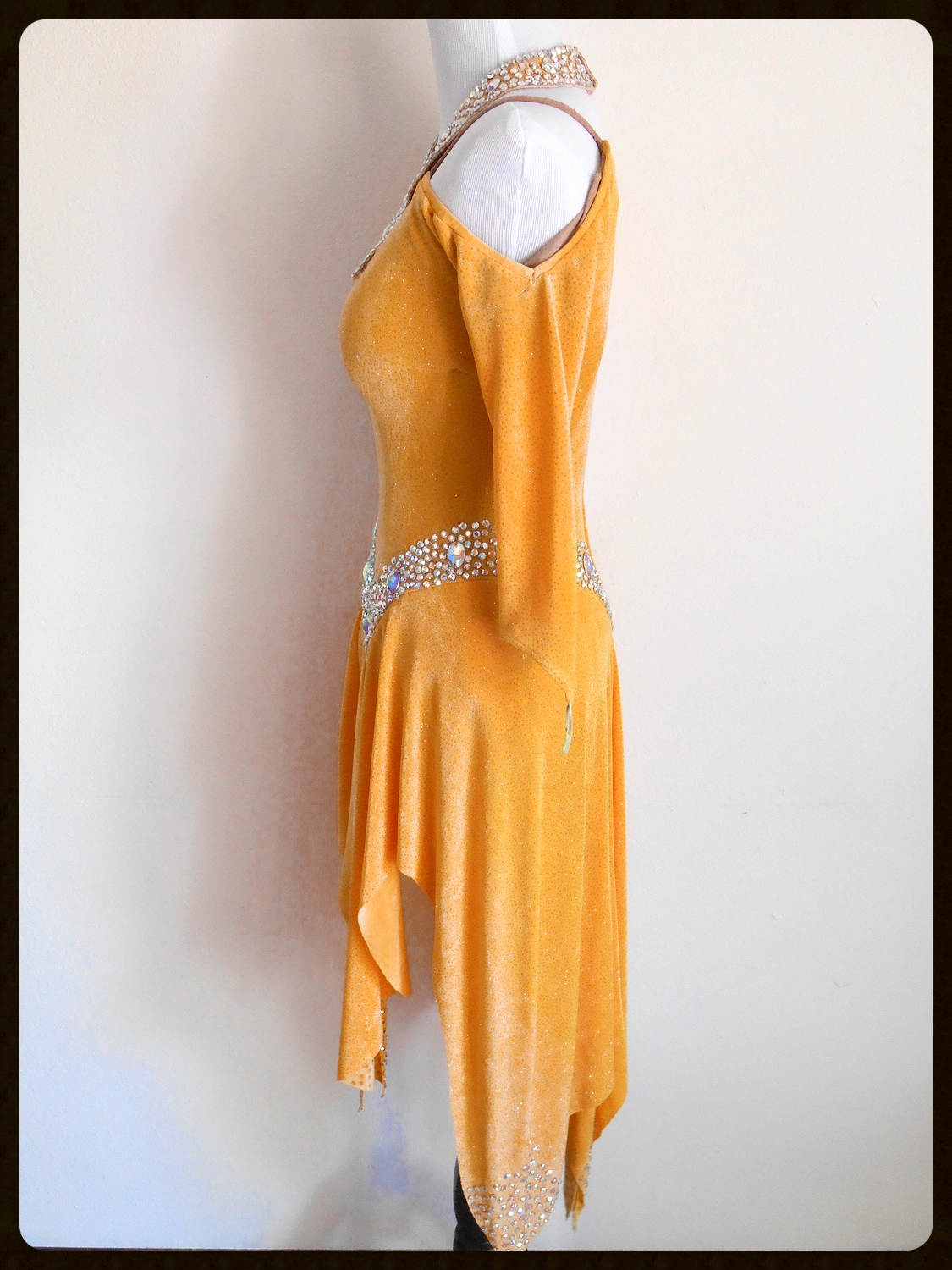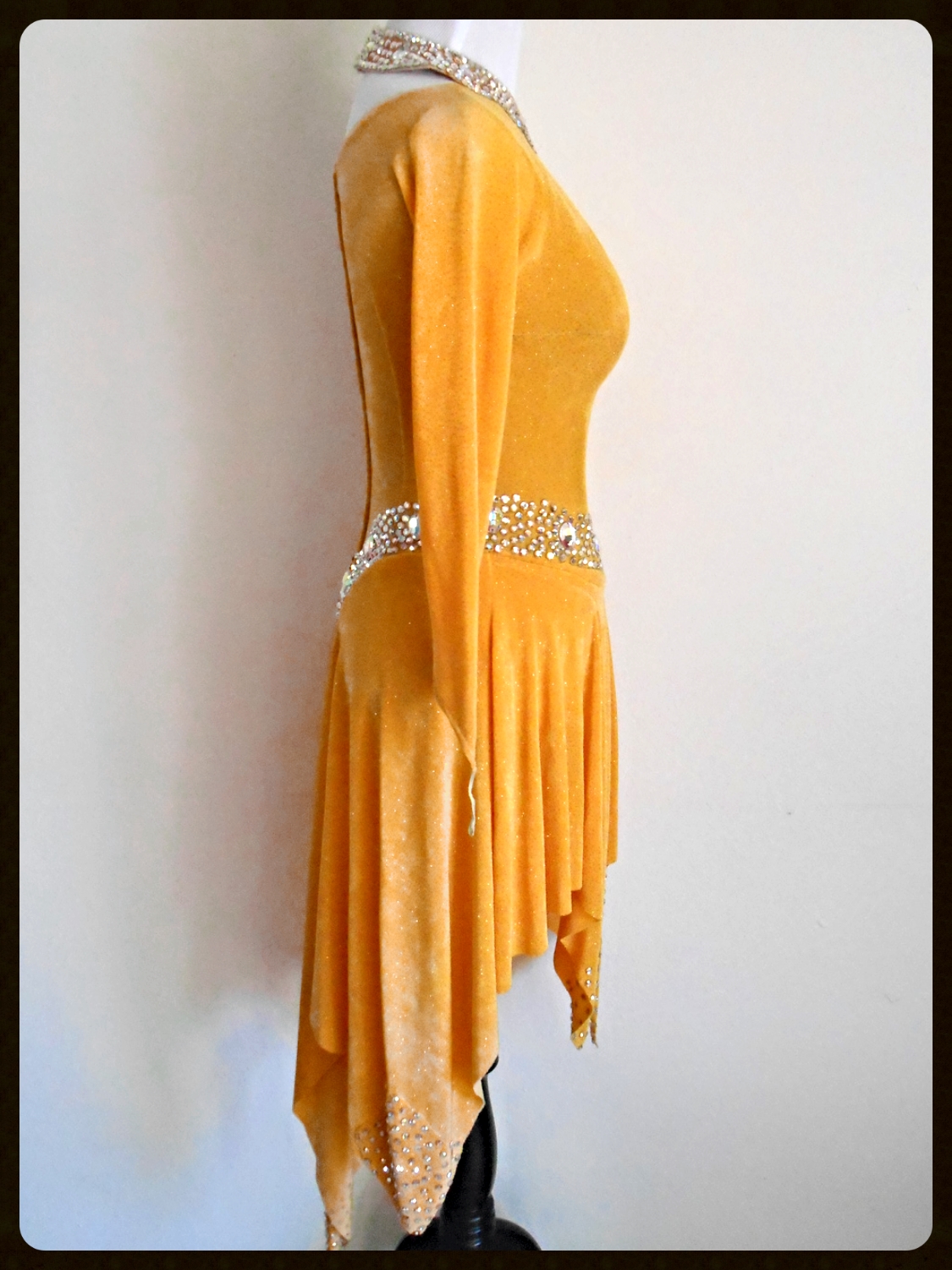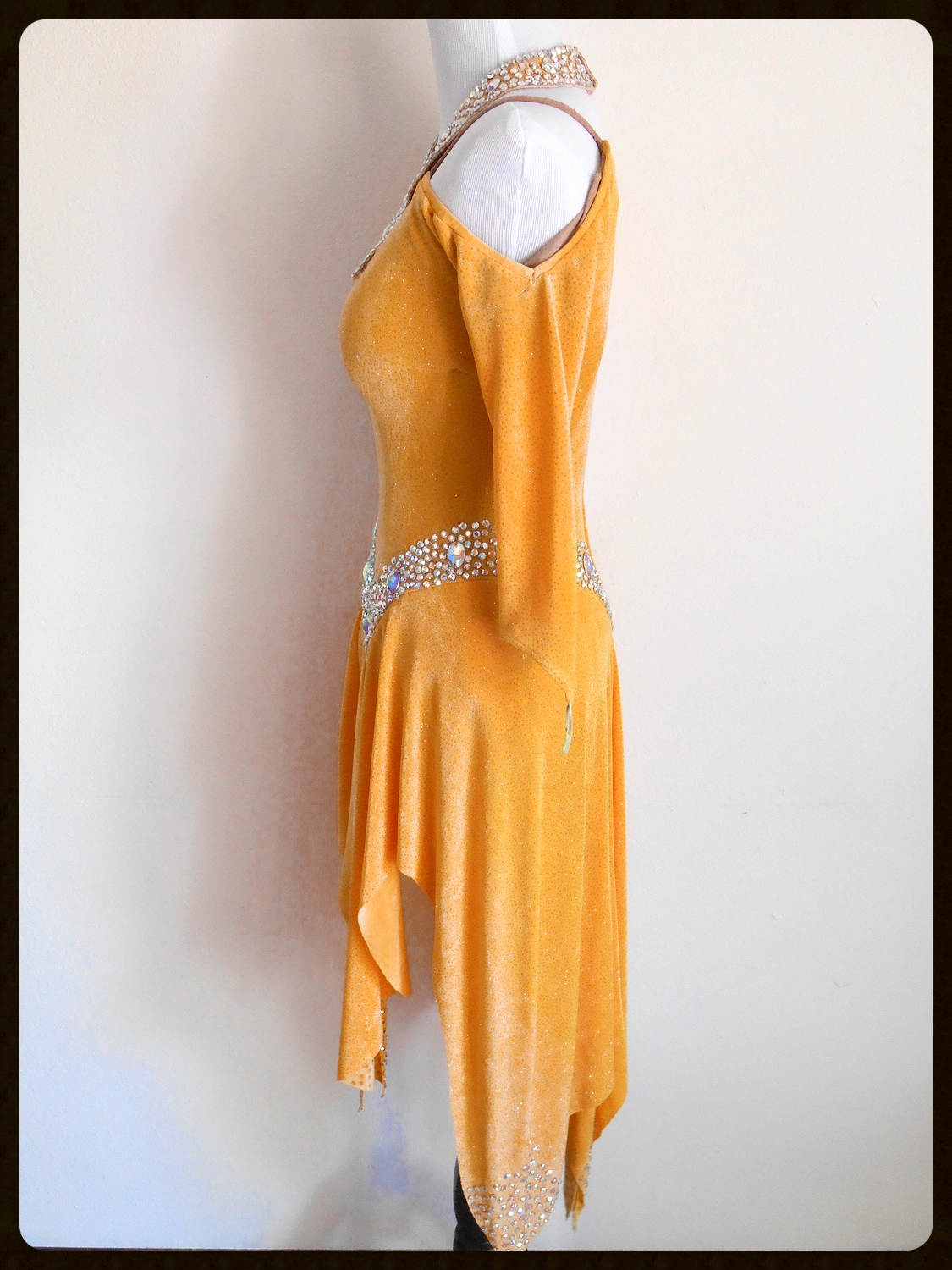 Daffodil
Stunning Dore Designs yellow Rhythm/Latin dress! Off the shoulder stretch yellow bodysuit with sparkling detail and full sleeves, Swarovski AB stoned belt and detachable neck piece. Rhinestones accent the hemline of the asymmetric skirt. Full bodysuit, full zip back, and cups up to a D.
Fits Sizes: 6-8-10
Heights 5'1"+
Comes with detachable stoned neck piece shown.
Purchase price: $1050
Click photos for larger images.
Scroll down to see dress calendar and to book your reservation online.
Searching Availability...