Cherry Bomb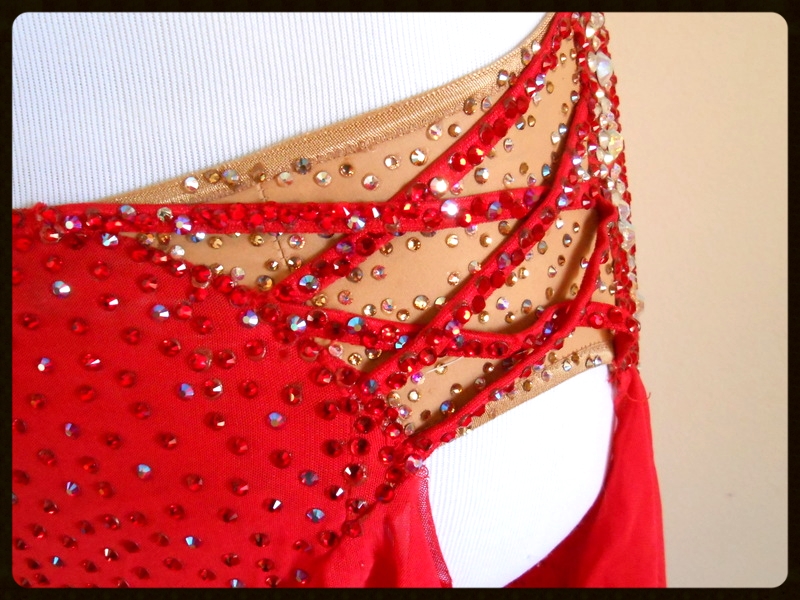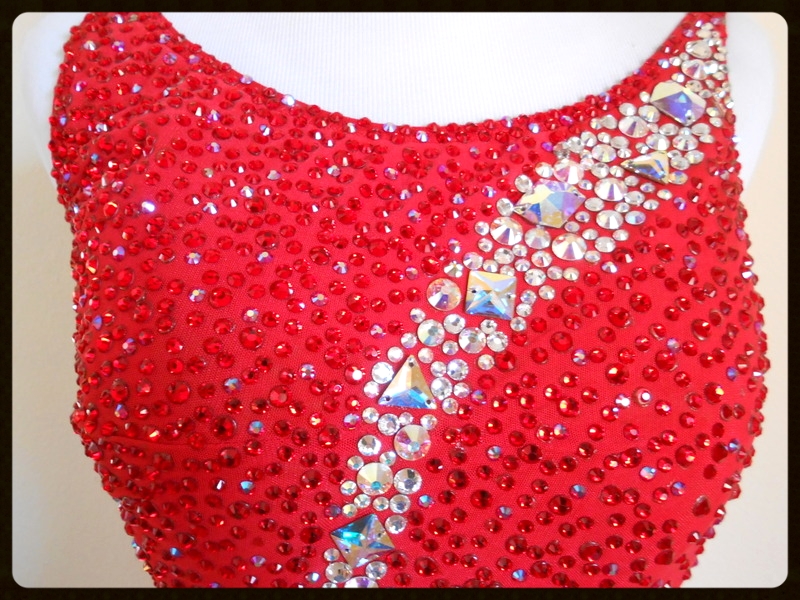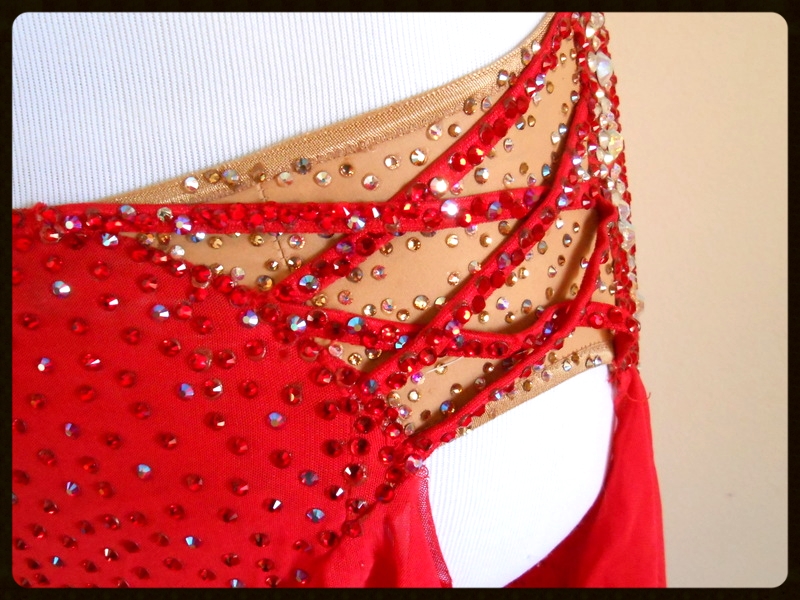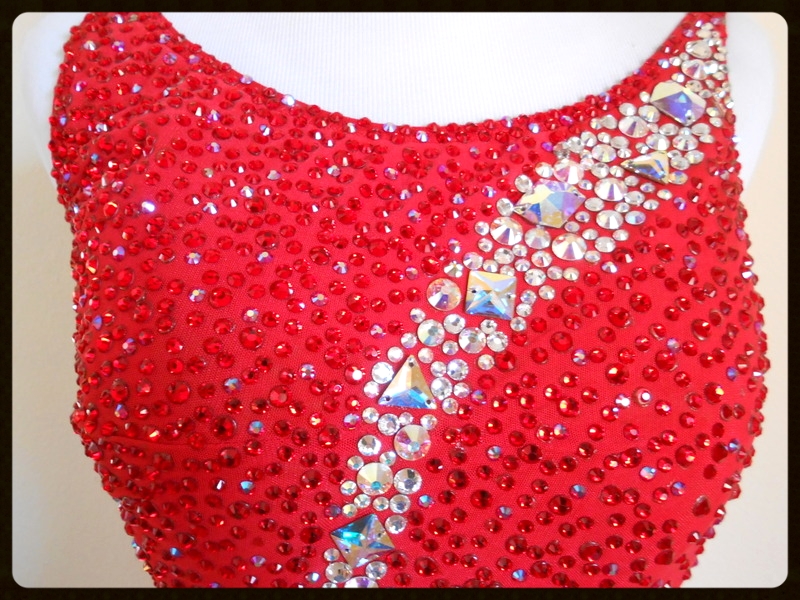 Cherry Bomb
Super unique red LeNique Designs Rhythm/Latin dress! Fully stoned bodysuit with red and AB Swarovski rhinestones, open hip and back, and long asymmetric skirt. Full bodysuit and cups to a D.
Fits sizes 2-4-6 Height 5'3"+
No accessories.
Click photos for a larger view.
Scroll down to see dress calendar and to book your reservation online.
Searching Availability...