Black Beauty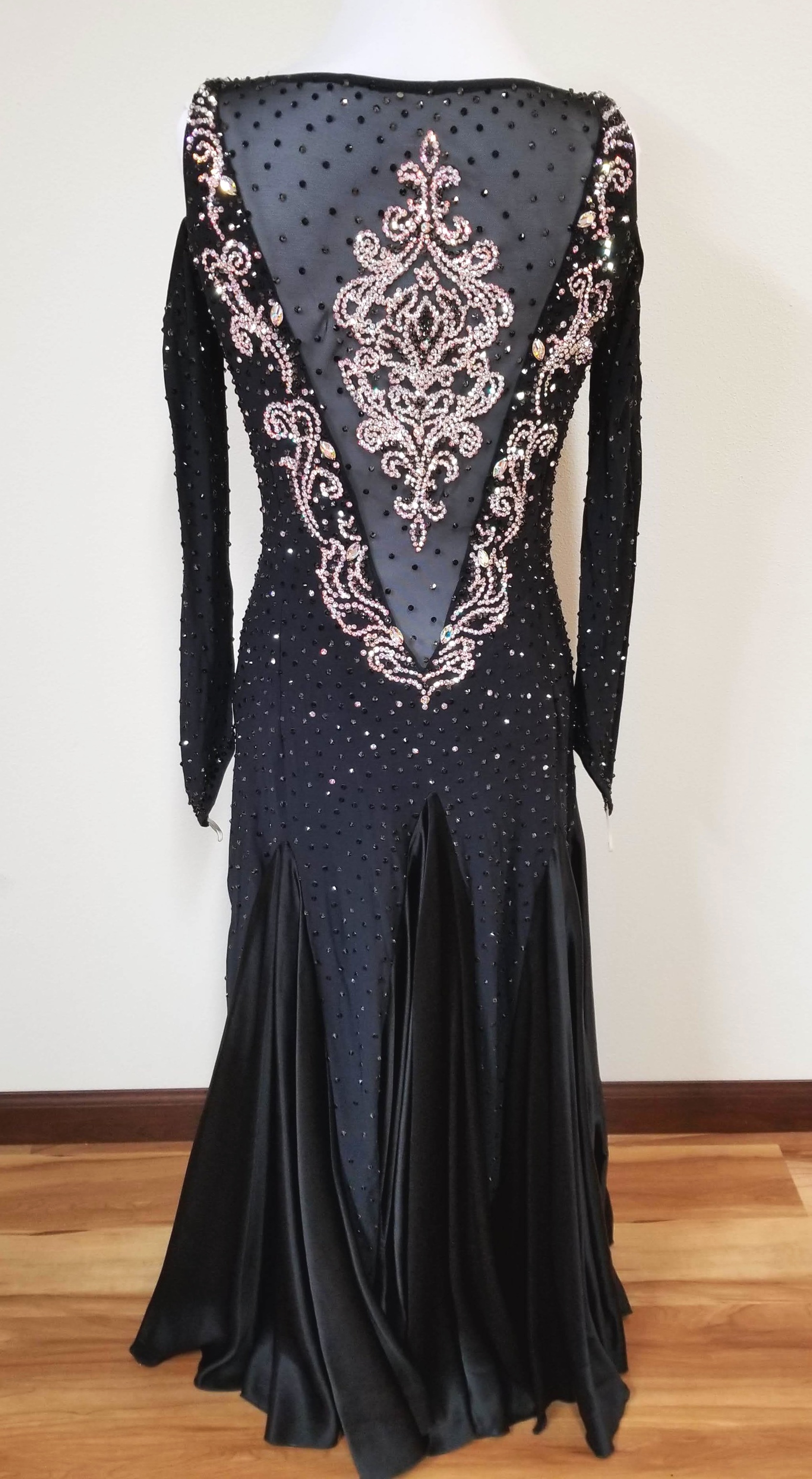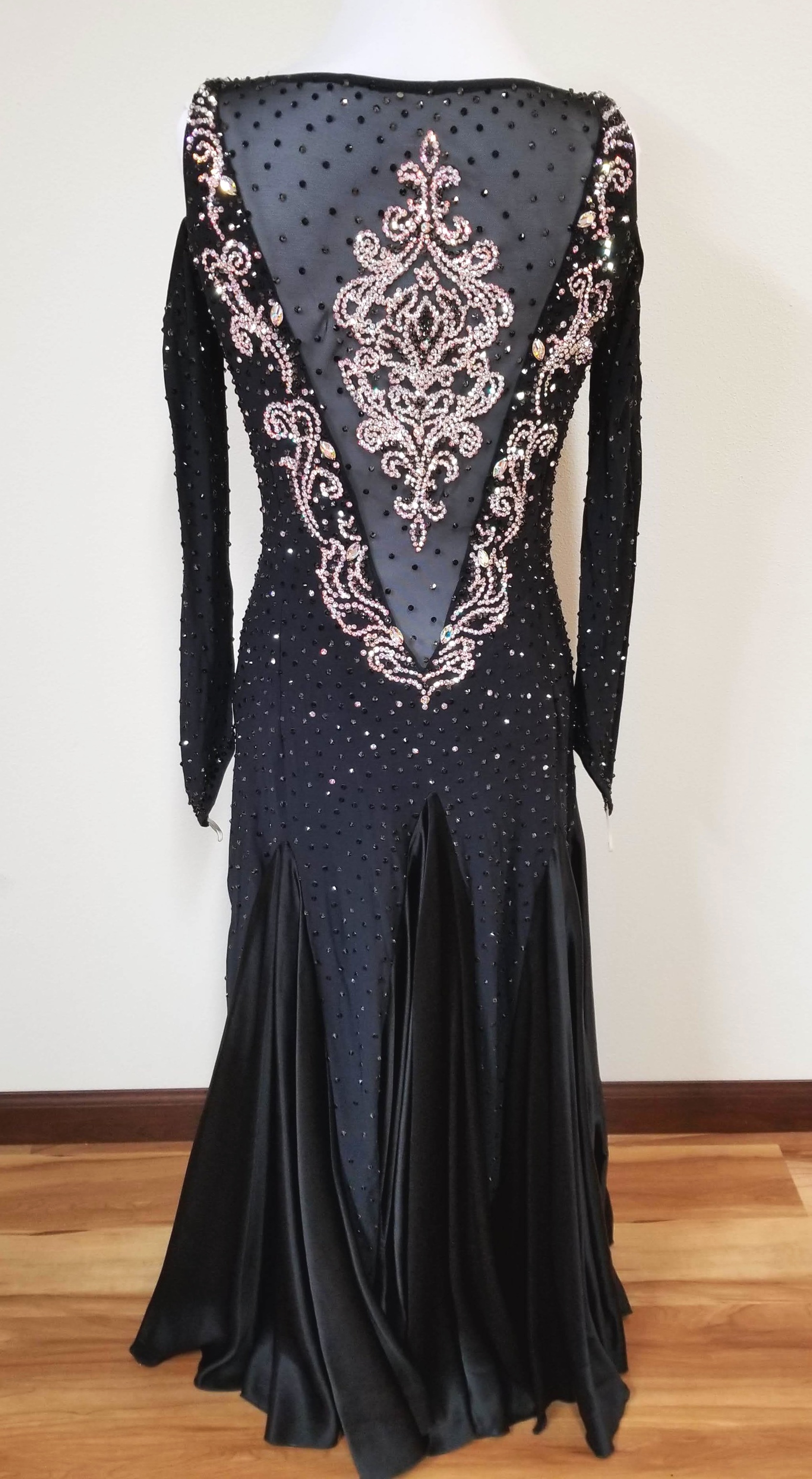 Black Beauty
Dore' Designs smooth dress, v-neck with swirling Swarovski crystal AB rhinestone design and across the mesh back. Full sleeves with open shoulders, and black Swarovski rhinestones covering the entire dress, down to the black silk charmuse godets. Full bodysuit and sewn in cups to a D. Very good condition.
Fits sizes: 10-12-14
Heights: 5'5"-5'7"
Includes matching necklace.
All dresses sold as is.
Click photos for larger images.
Try on this dress prior to purchase:
$15 per dress for 2 days, plus shipping of $20 and $250 refundable security deposit.
All dresses require a refundable security deposit, payable at checkout, and refunded when the dress is returned. Late return fees and damage fees will be deducted from the security deposit. Refunded upon safe return of unaltered dress.
Please return ship on or before the return ship date specified to avoid late fees. $50/per day per dress late fee applies to late returns.
$15 try on fee and $250 deposit can be applied towards purchase price of dress. CO sales tax collected on purchase for all Colorado residents.
All dresses sold as is. No returns after purchase.
Shipping:
$20 flat rate shipping for up to 3 dresses at a time.
Dresses must be in the tracking system of Fedex, USPS, or UPS on the scheduled return date or a late fee will apply for each dress.
Return Shipping via 2-Day carrier (Fedex, USPS, or UPS) required to avoid late fees.
Searching Availability...